Hello my little sweet peas!
As promised, here is another installment of
Oh Snap! It's Giveaway time.
Our featured giveaway sponsor for this month is
Ahaishopping.com
. Ahaishopping is a korean & street fashion women clothing online store, offering cheap but quality women clothes and accessories with free shipping worldwide!
I first fell in love with this store upon watching youtuber:
lilisimply
's summer haul that included this delicate yet luxurious looking white dress from ahaishopping. If you want to check out that video, you may click
here
. They are also offering these trendy clothing pieces for as low as $9.99! How great is that?
With creds like that, who wouldn't want to
win one of these amazing prizes
?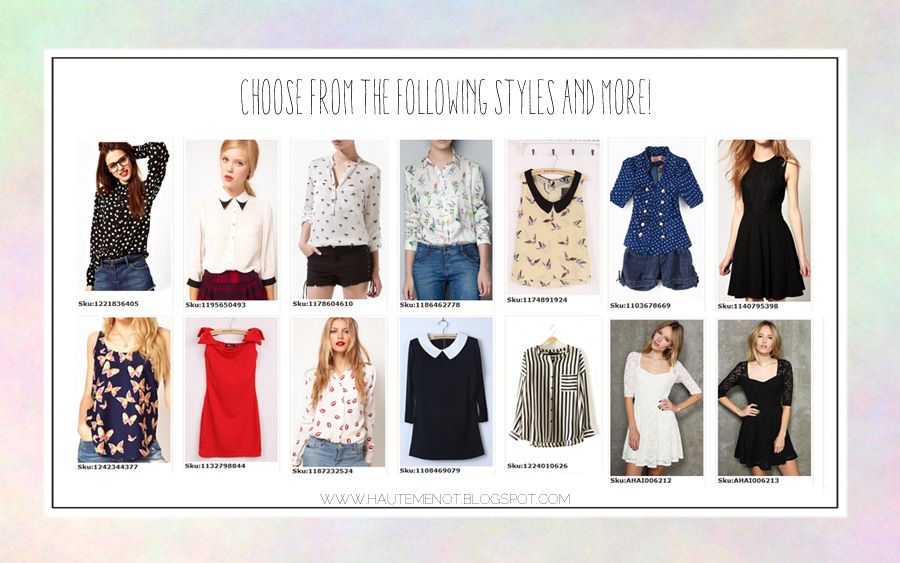 TO JOIN, SIMPLY FOLLOW THE STEPS BELOW:
Two (2) winners
will be picked randomly at the end of the giveaway period, and each will be eligible to win the following:
** If the contest has over 100 valid competitors: each of the winners will get **
(a) One piece from Ahai shopping's
$9.99 section :
http://bit.ly/W5l2wj
(b) One piece from Ahai shopping's $19.80 secton :
http://bit.ly/11gittD
**
Otherwise; if the contest has LESS than 100 valid competitors, the winners will get
**
$15 cash bonus which they can use as cash on their website when they order over $100
Winners announced HERE!
<3