Hello my little darlings!

If you are following my Instagram feed, you would know that I have been obsessed with the kpop and kdramas lately. Hence, the very childish casual outfit. This look is inspired by Lee Hi's song Its Over. I wore this very cute peter pan collar top with these bow print shorts, which I both purchased during my recent trip to China town.
top and skirt // 168 Mall
bear bowler hat // Romwe
eiffel tower necklace // gift
Not only are these shorts cute, but they are super comfy as well. I have been seeing this bow print in korean fashion magazines, and when the opportunity presented itself - I grabbed this right off the rack. (Yay me!)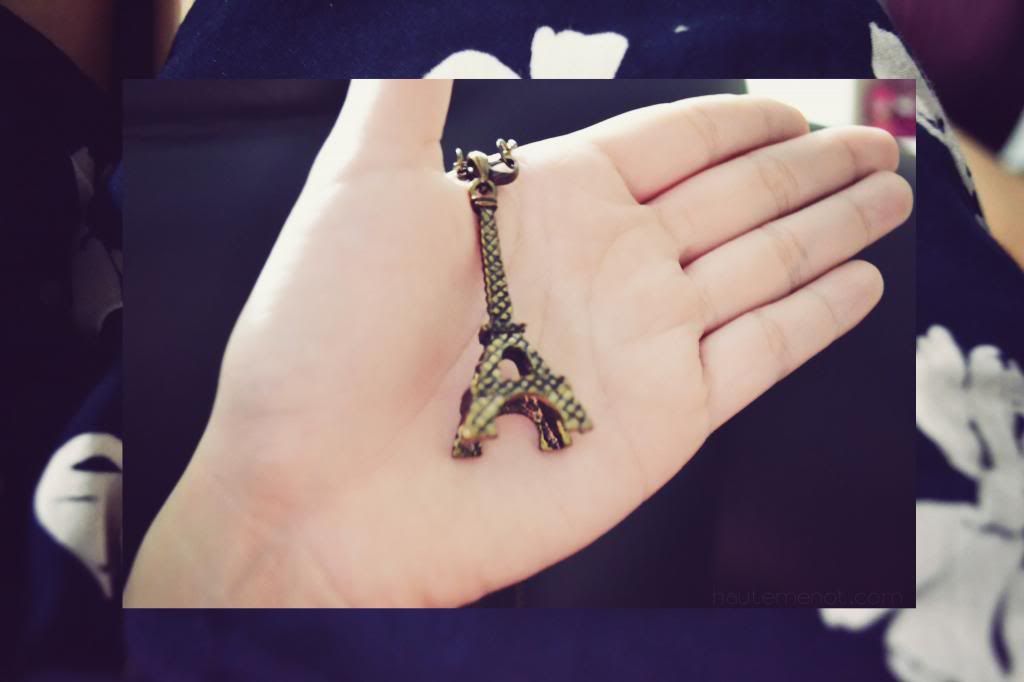 Another little trinket that I wore with this outfit is this mini Eiffel Tower necklace, my good friend got me on my birthday. It adds quite a vintage touch, dont you think?
Another element of this look that I love, is this bear bowler hat from Romwe, which I adore to bits.
Which ones from my outfit do you like? I would love to hear. :)