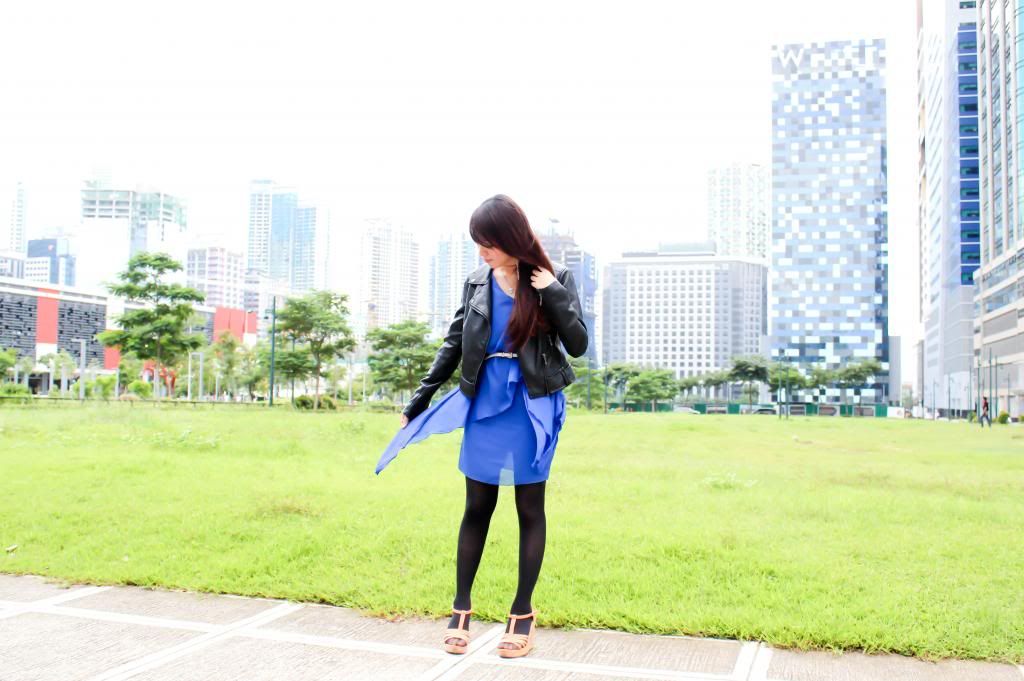 Happy Sunday everyone!
It has been raining nonstop in the metro this past week, and a bright sunny sky was quite the sight to see. My friend and I decided to go out today to have a little fun with this lovely dress, Linda of
Martofchina
has sent me. Thank you so much, I love this piece to bits.
gold studded belt // Forever 21
necklace & earrings // Forever 21
Since chiffon is a soft and lightweight fabric, I decided to wear this biker jacket to toughen up the look.
I chose this dress not only for its versatility (which I will show you a little later) but for the great quality and affordable price tag as well. Can you believe this outfit only costs $7.50?
Let me show you the first way to wear this dress: Cinch up the waist with a tiny belt for a more formed and body conscious look. This looks best for when you are going to work or formal occasions where a more structured look is desired.
Alternative look: Wear it on its own and let the drapes flow against the wind. This is a more casual way to wear this, which is perfect when you are going on a night out on town.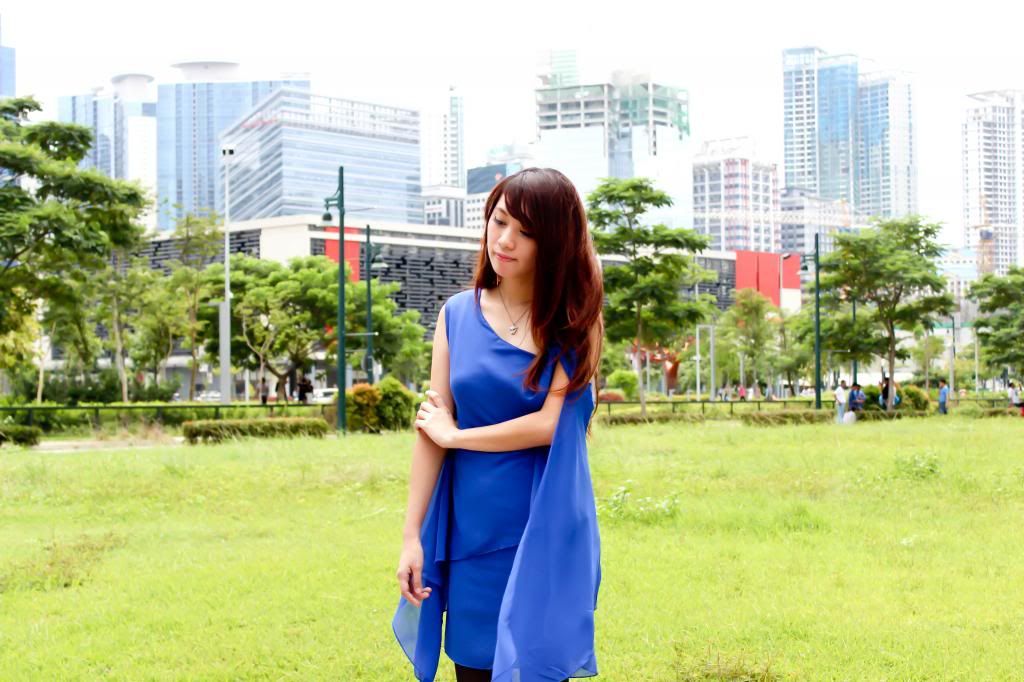 You can also drop one of the sleeves so this dress will accentuate the asymmetric cut on the neckline.
I hope you guys enjoyed this post as much as I did. I want to post a little shout out to my amazing friend,
Dionne
for these lovely shots. Do check out his blog
here
.
Tell me guys what you think, and don't forget to hype this look on
LB
. :)
Mart of China