Hello my make-up loving sisters! Here's another exclusive box I received from the wonderful people at BDJ Box and Viviamo, Inc. :) Pixy, a new makeup brand opening its line to the Philippines has teamed up with BDJ to bring you nothing but sweet and silky cosmetic goodness for their April box subscribers.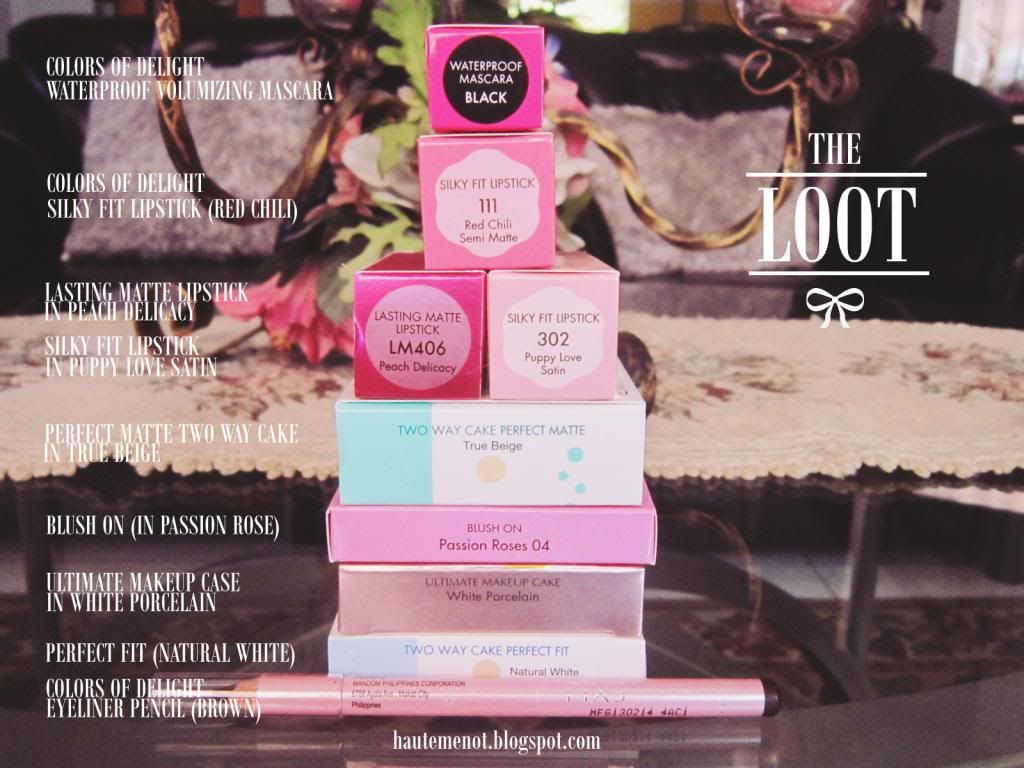 Their lipsticks smell amazingly sweet, I just love putting them on since it glides on to the lips and leaves traces of its candy sweet scent for me to enjoy the whole day. And their cakes? Smooth as silk. The colors are a perfect fit for my skin tone. Lo-lo-love it.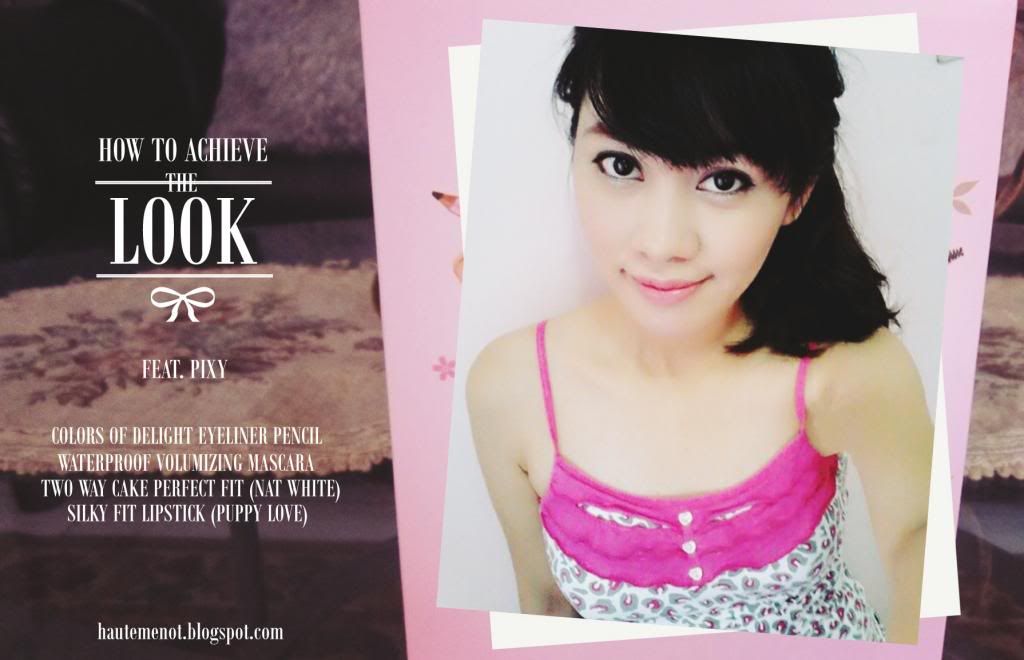 Here's a photo of me trying these babies on for the first time. I am a gel-liner kinda girl, but I did not pass this opportunity to rekindle my love for pencil liners. I tried on the Pixy Colors of Delight Eyeliner pencil in Brown and liked the smooth application and the overall effect it leaves. I recommend, though, that you use a primer beforehand so the eyeliner wouldn't smudge as much. I gave my peepers an extra boost with the Pixy Waterproof Volumizing Mascara in Black.
For my face I used the Pixy Perfect Fit two-way cake in Natural White. It looks powdery when worn dry, but it look amazing when you wet the sponge prior to application. And for my cheeks I wore the Pixy Blush On in Passion Rose for a subtle pink glow. For the lips, I wore the Pixy Silky Fit Lipstick in Puppy Love - my favorite out of the whole box. I love how the color is Ulzzang inspired, something you know all too well that I am fond of.
Overall, this by far was the most generous BDJ Box I have unboxed. I loved that it gives you a complete full sized collection all for Php 580/month* I hope the team brings more subscription boxes like these in the future. Let me know what you think of the items above, and share more about looks you are excited about this season. :)