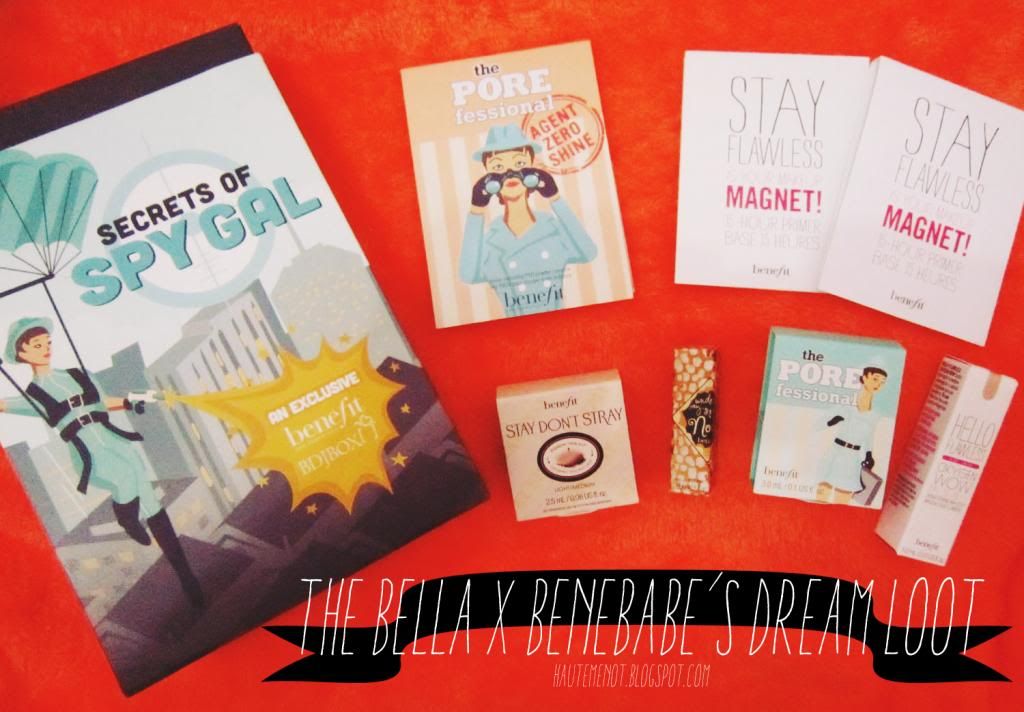 I literally gasped and squeaked when I checked my mail and saw this beauty.
Thanks to again to Viviamo.Inc for never failing to put a smile on my face. And let me make your day as happy as mine by telling you how you can easily score invites to their upcoming Tres Chic BDJ Box Beauty Social this March 23rd 2014. You can check out the details at the end of this post :)
It is no mystery that I am a Benefit fan, see my benebabe experience
here
. So you can probably tell how much I am raving about this month's BDJ Box by now.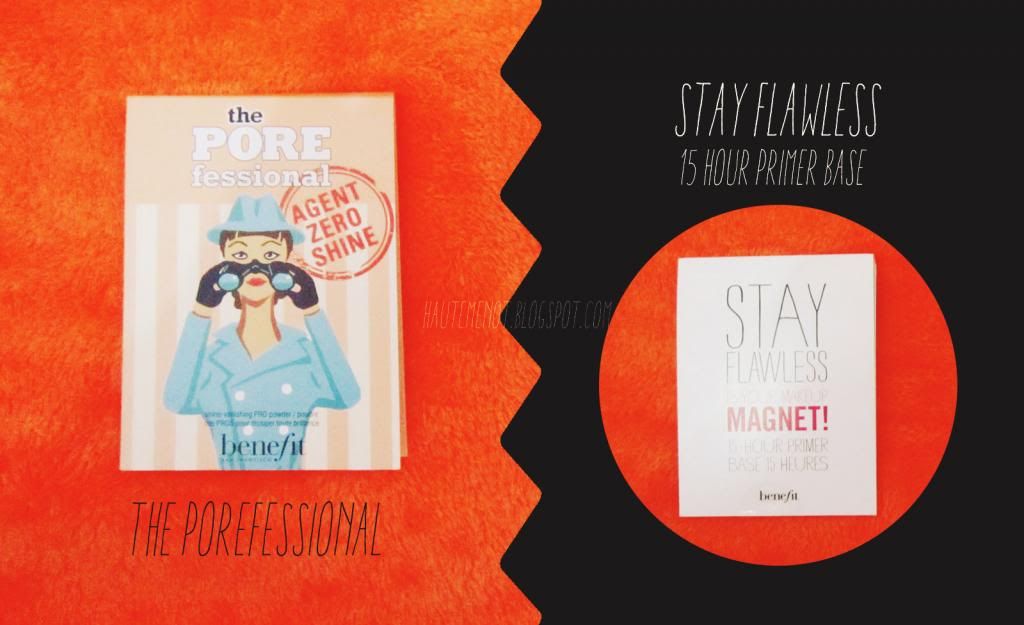 Agent Zero Shine Porefessional Shine Vanishing Pro Powder x
Stay Flawless 15-Hour Primer
The following day when I got my package, I promised to try out everything from my BDJ Box. I used the Shine Vanishing Pro Powder and it worked like a charm setting my makeup. I love that the sample included a brush for easy application. The powder left a barely there veil that kept my makeup matte for hours. I tried out the 15 hour primer as well and found that it glided on to the skin and made it softer and ready for makeup application. Love it!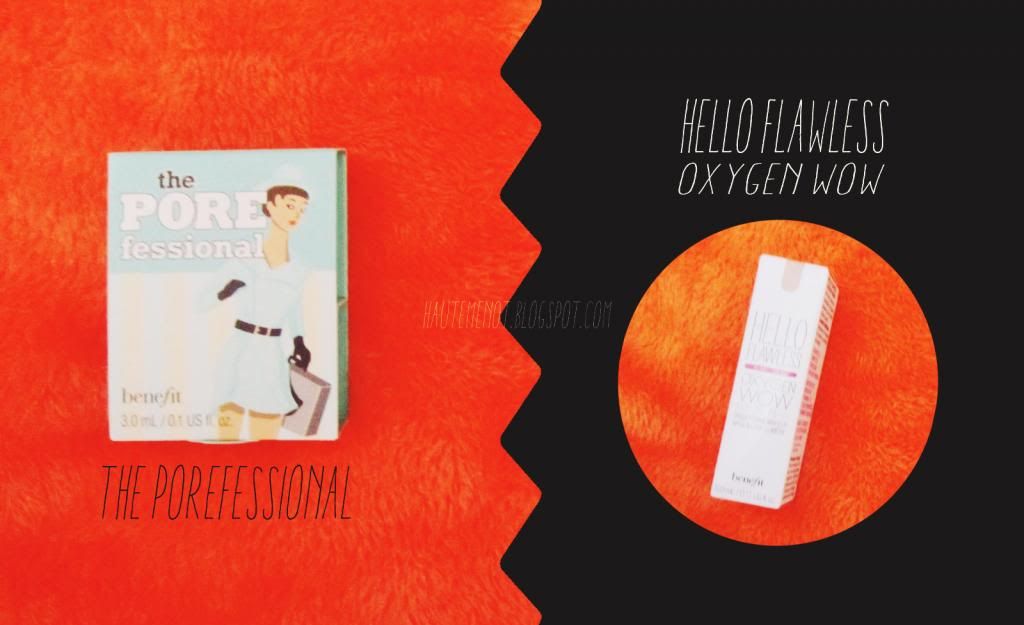 The Porefessional Pro Balm x
Hello Flawless Oxygen Wow Brightening Makeup
These two are my favorites from the bunch. I have long loved the porefessional pro balm, and I find that nothing quite works better at keeping your pores out of sight than the Benefit's concoction. Application is a breeze, and it feels like the product just melts unto the skin and leaves a smooth and just-put-on-powder like feeling. Now, I have been dying to try out the Oxygen Wow foundation but never found myself reaching for the item at the mall but I dunno, this sample might make me reconsider. This product has a watery consistency and can be applied on the face with a brush or your fingertips. I liked how it instantly brightened up my face and evened out my complexion.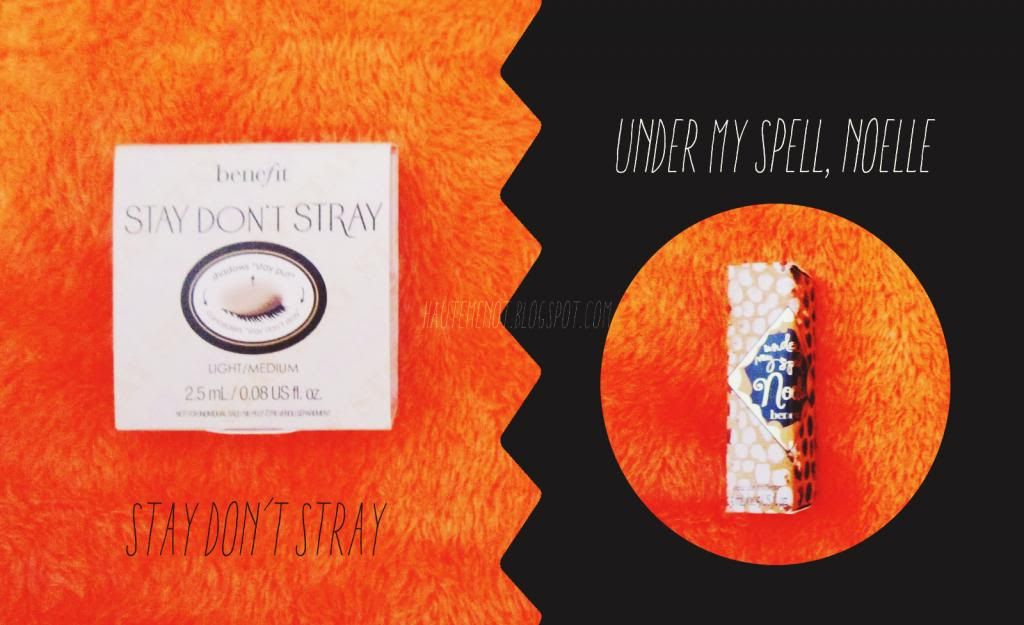 Stay Don't Stray Primer for Concealers and Eyeshadows x
Under My Spell Noelle Eau De Toilette
And last but not the least are these two. I haven't tried this primer before and I must say, I think I might have another item to add to my makeup bag. This sample will last me for weeks and I am pretty sure I will be reaching out for it more everyday. This keeps my eye makeup in place and helps keep my eyeshadow on longer. And I am definitely under the spell of the Benefit Noelle eau de toilette. I am not a perfume kind of girl, and this subtle yet scintillating scent is just perfect for me. An absolute repurchase. I have got to get this on my next payroll :)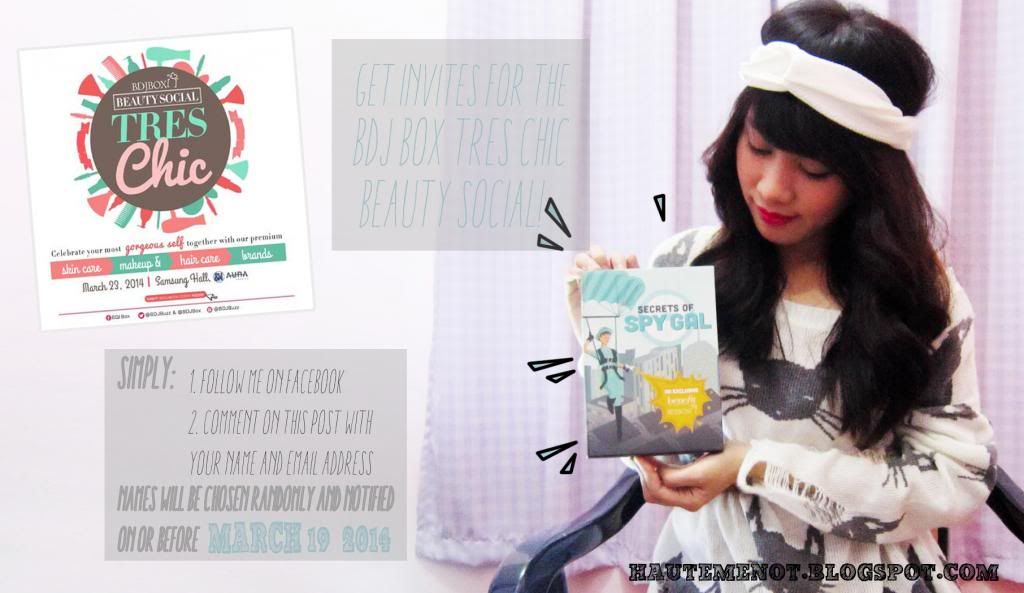 Now that I've given you guys my two cents on this month's BDJ Box, let me tell you guys how you can be a part of the wonderful BDJ community and get invited to their upcoming rendezvous.
You can get the latest news and updates from the BDJ Community by signing up and joining
ilovebdj.com
. It's an avenue for all the blogging girls (and guys) out there to share everything they are passionate about with people who are like minded. And as a special treat since you guys have been extra good this year, I am inviting five (5) of my wonderful readers to attend the
BDJ Box Beauty Social Talk Highlight - Colors of Summer by Shisheido
on March 23 4:00PM at Samsung Hall SM Aura, where they will receive special subscriber access and amazing loot bags!
All you have to do is:
2. And comment below with your name and email address
Names will be drawn and notified before March 19, 2014. Invite your friends! It is better to enjoy this special event with your loved ones. See you all there!
[UPDATE]
Winners who will receive the free invite plus loot bag are:
Joan C.Mangulabnan, Lorie Nocasa, Jules Castillo, Rejane R. Perez, Janis Maghinay
Xx, Chi